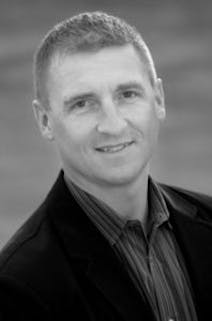 MICHAEL FREITER, MBA
2017 – MBA Haskayne School of Business
TOP PRODUCER  2018
RE/MAX Hall of Fame
#1 OFFICE WORLDWIDE 1999-2018
Are you ready for a change? Michael Freiter is listening … and has been listening to the needs of homeowners in Calgary for over 15-years. Michael offers 'Boutique' real estate services for discerning Buyers and Sellers. Having been raised in a 'real estate family' afforded him a deep understanding of the business. These 'street-smarts' coupled with 'best business practices' gained as a recent MBA grad underscore how Michael's professional practice differs. Real Estate is not only about houses, it's about people. Or more specifically, taking care of people. While most focus on quantity, his concentrates on quality. While most talk about themselves, he prefers to listen to what is important to you. While most focus their marketing efforts to promote their 'team', he develops bespoke marketing action plans tailored to your unique circumstance with his signature 'high-tech | high-touch' approach.
Michael has spent a lifetime connected to the Calgary Real Estate industry – most notably as a Real Estate Associate with RE/MAX and also as President of Freiter Properties; a real estate investment and development company. Michael has come to know and understand the local market well with experience in a variety of Real Estate genres. Born and raised in Calgary, he has had the opportunity to be a part of its growth and development in both the promising and challenging times. Offering a refreshingly different Real Estate experience for over 15-years, Michael is here, ADDING VALUE TO YOUR MOVE – so let's decide what's next together!